PRODUCT AUTHENTICATION
Please enter secret authentication codes from the authenticity card inside the box.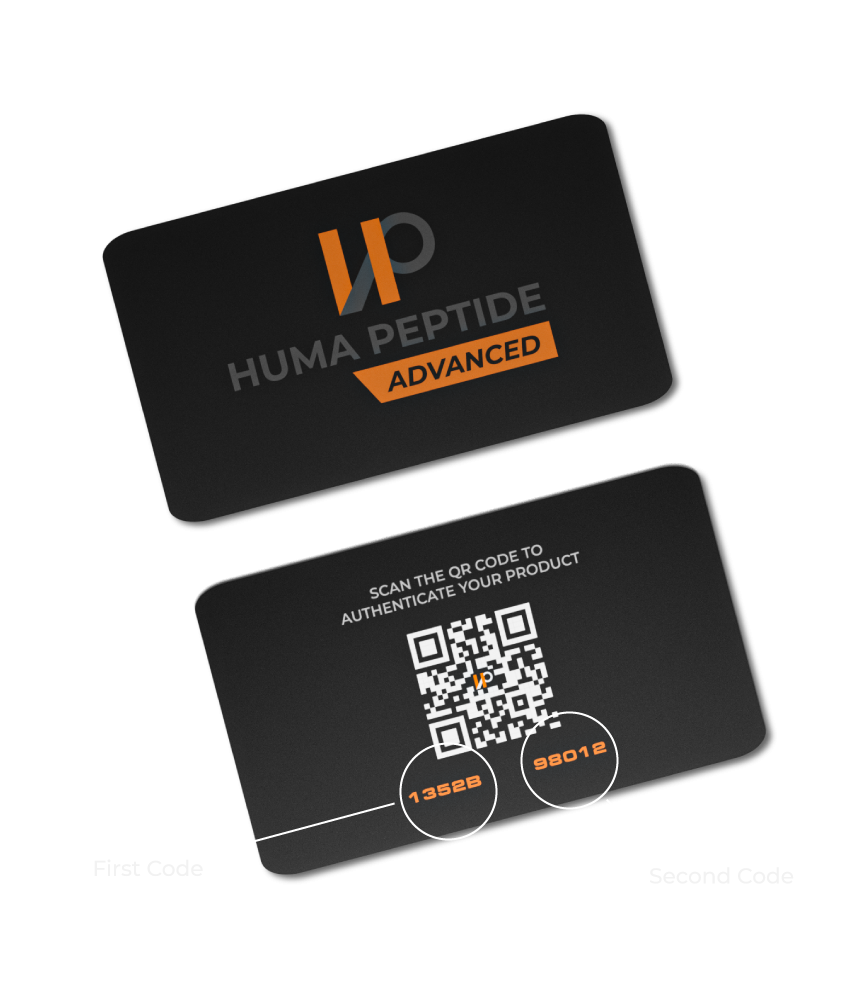 Secure Buying
Every product has a unique code on the authentication card inside the sealed box.
Even Secure Process
A 3-time authentication policy for each product.
Proactive Support
Contact support@humapeptide.com if your product fails to verify and we'll help you authenticate.

A PRODUCT OF USA